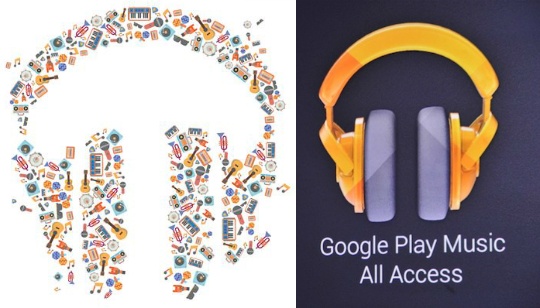 I'm using iTunes less and less even though I am an Apple iTunes Match customer and have access to Apple's radio music streaming service.

I was an early adopter of Google Music All Access, which is Google's answer to Spotify, Rdio and Mog among other competitors. What originally attracted me is Google's willingness to match my music library in the Cloud for free. Google lets users

add up to 20,000 songs

(up to 300MB per song) to Google Play Music from your personal music collection using a small program that runs in the background called Music Manager.
This is a great free service. You can access your music from any computer. You need no software other than a web browser. With Apple's service you must have iTunes installed. Google also has apps for iPhone and Android. The apps are beautiful in my opinion. Google doesn't yet have an iPad app, although I hope that's coming.
With All Access users pay a monthly charge (now $9.99) and you can listen to anything in Google's vast music library. You can download music to listen to offline on an iPhone or Android device or stream as you prefer. I mostly stream music. I can't compare Google's library with competing services but I almost always find what I am looking for -- even new releases. You can create a "radio" station based on a song. I do this at times and it works well. But what I really like is Google's "I'm Feeling Lucky" option. It amazes me that Google always comes up with music I mostly like that I have yet to hear. When I don't like a song I click thumbs down and Google moves on and presumably remembers my preference.
Although you can buy music from Google or elsewhere (Google Music Manager will automatically update your library even if you add music from sources other than Google) I see no reason to do so.
I am ok renting music.
Google Music All Access also imported my playlists from iTunes but not my Smart Playlists. I can create new playlists and add to them on the iPhone, on Android on a desktop or a laptop.
Google has very limited support for Smart Playlists -- like recently added and highly rated songs. I wish they would offer more of this. Maybe that will come but even if it doesn't I feel like I am getting good value for my money.
Apple's approach feels outdated. I prefer access to my music from a browser and the vast selection. The Cloud is sweet.